ISO_TOOL
| | |
| --- | --- |
| Name: | ISO_TOOL |
| Description: | A very useful tool for converting between ISO, CSO, and UMD media on the PSP. Selectable compression level Selectable threshold selectable bitrate countless other tools and utilities. VERY easy to use. I cannot find a more up to date version than this, but I assume one exists; however this woks totally fine. |
| Categories: | Hacking, Utility, Browser |
| Entered By: | Pyravia |
| Number of Rating Votes: | 1 |
| Average Rating: | |
Known Versions:
(total: 1 entries)
Quick Info

Type: EBOOT
Categories: Hacking, Utility, Browser
Entered:
Released: 2011-12-16
Last Update: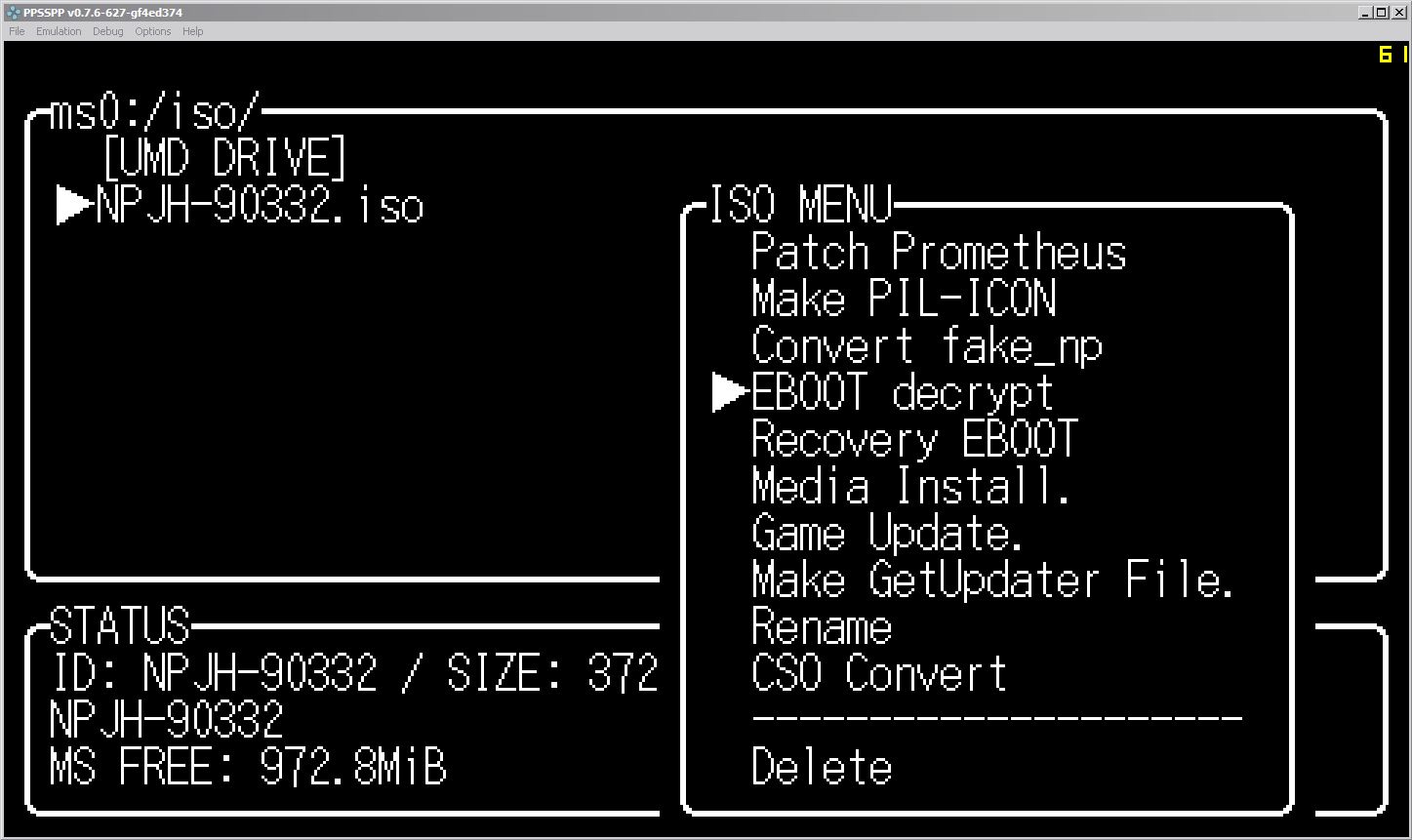 A very useful tool for converting between ISO, CSO, and UMD media on the PSP. Selectable compression level Selectable threshold selectable bitrate countless other tools and utilities. VERY easy to use. I cannot find a more up to date version than this, but I assume one exists; however this woks totally fine.
Notes for this version: NEW] Added the extraction of PARAM.SFO
(total: 1 entries)
---
© D. Court 2008. This web page is licenced for your personal, private, non-commercial use only.
RIPA NOTICE: NO CONSENT IS GIVEN FOR INTERCEPTION OF PAGE TRANSMISSION